DISCOVER
NOGUCHI KANKO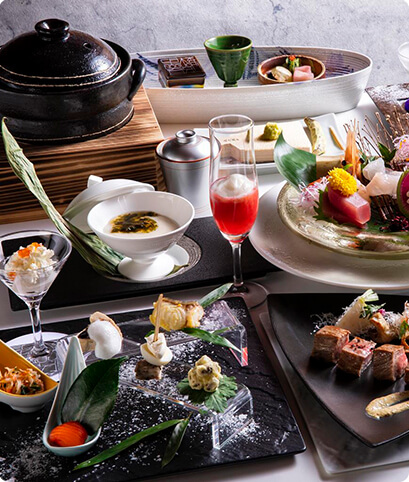 Local production for local consumption and
unforgettable taste
As a chef, our mission is bringing out the full flavor of blessed ingredients,
making it with
seasonal taste, garnishing it to beautiful presentation.
To keep on providing the new discovering
of foodstuff for all the guests,
we will never stop evolving and challenging.


From luxury to reasonable hotels, we bring fantastic dishes to our guest with different concept.

The meal is designed to fit the image of each categories of hotels. Luxury, entertaining, etc.
We serve special dishes which can be only enjoyed at local with diverse style.

All hotels committed to make maximum using of local and seasonal foodstuff to create various and elaborate dishes.

In order to let our guest to have fresh, reliable and safe vegetables, we set up Noguchi Kitayuzawa Farm Co., Ltd in 2009.
This is one of our steps for local production for local consumption。
All of our chef look forward to your coming.